Action Shots
Click image to enlarge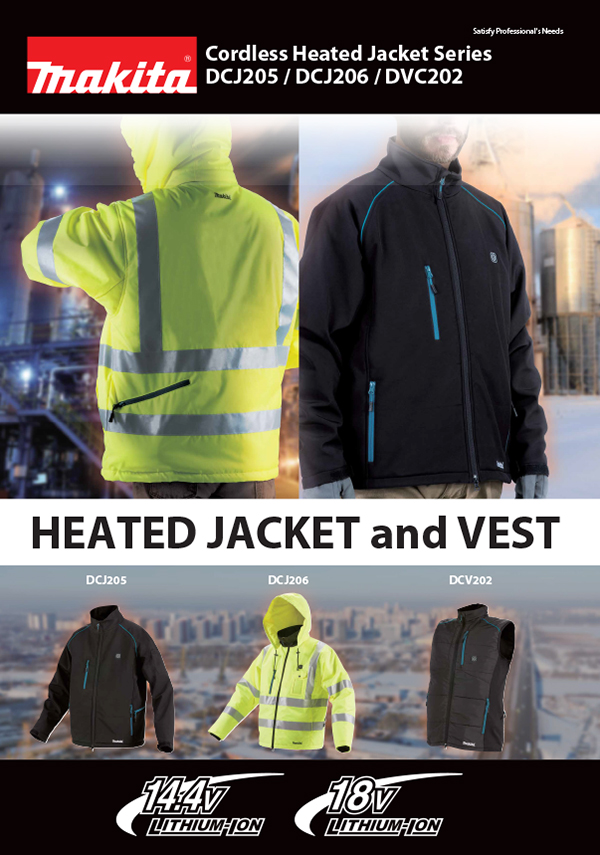 Model shown may not be exactly as sold.
18V Heated Jacket (High-Visibility)
Model No:

DCJ206

Where To Buy



RELATED ACCESSORIES
18V/14.4V Li-Ion Heated Jacket/Vest Battery Adapter w/USB

TH3 Belt Loop 3/Pk

TH3 Lunch Bag

TH3 Semi-Rigid Tool Bag

TH3 Ultimate Heavyweight Tool Belt Set

TH3 Ultimate Knee Pad Set

TH3 Work Vest

TH3 Zip Top Battery & Fixings Pouch
Note: Makita Canada reserves the right to change specification of products without notice. The contents of the parts breakdown and Instruction manuals may be different from current products.